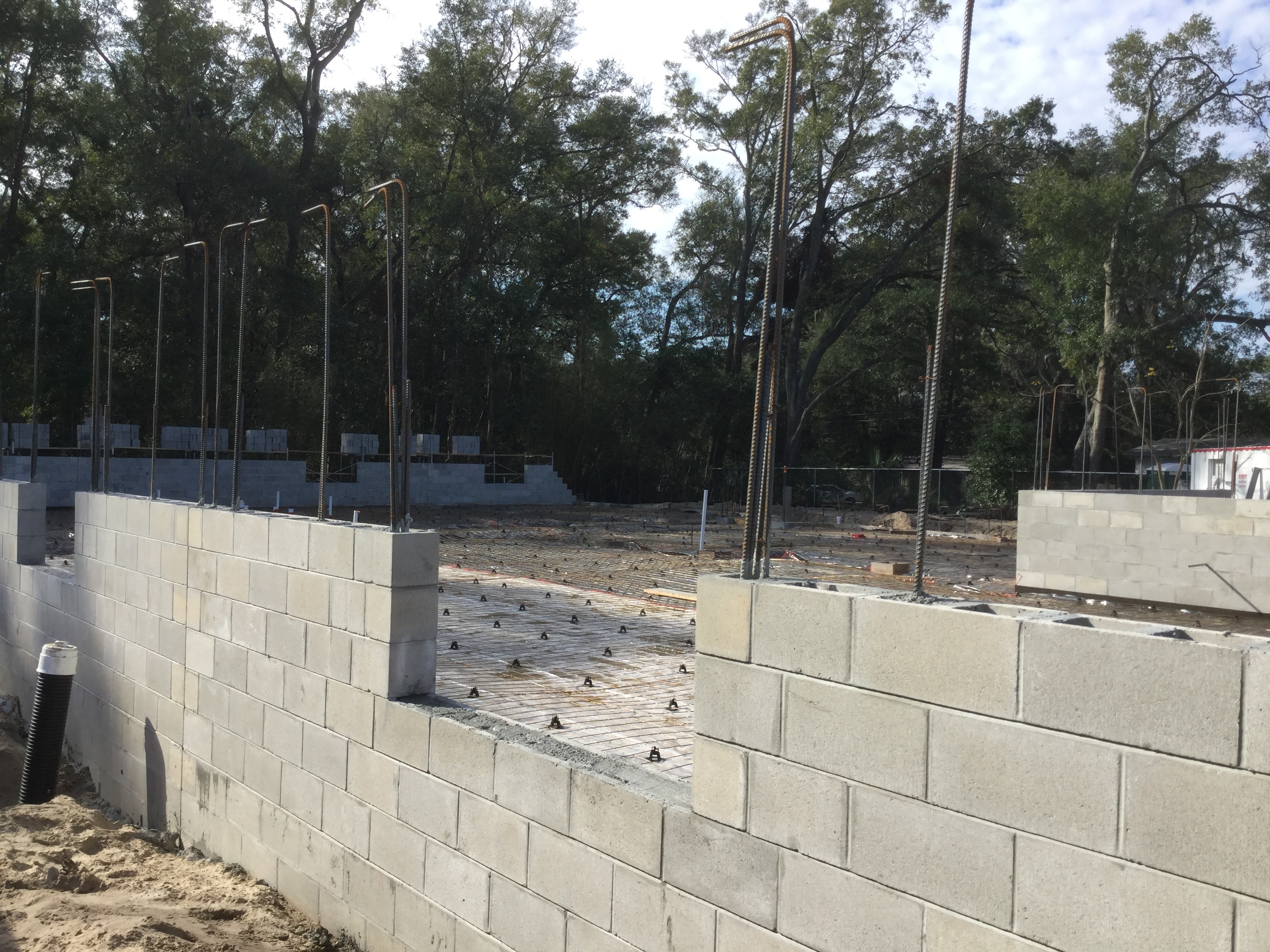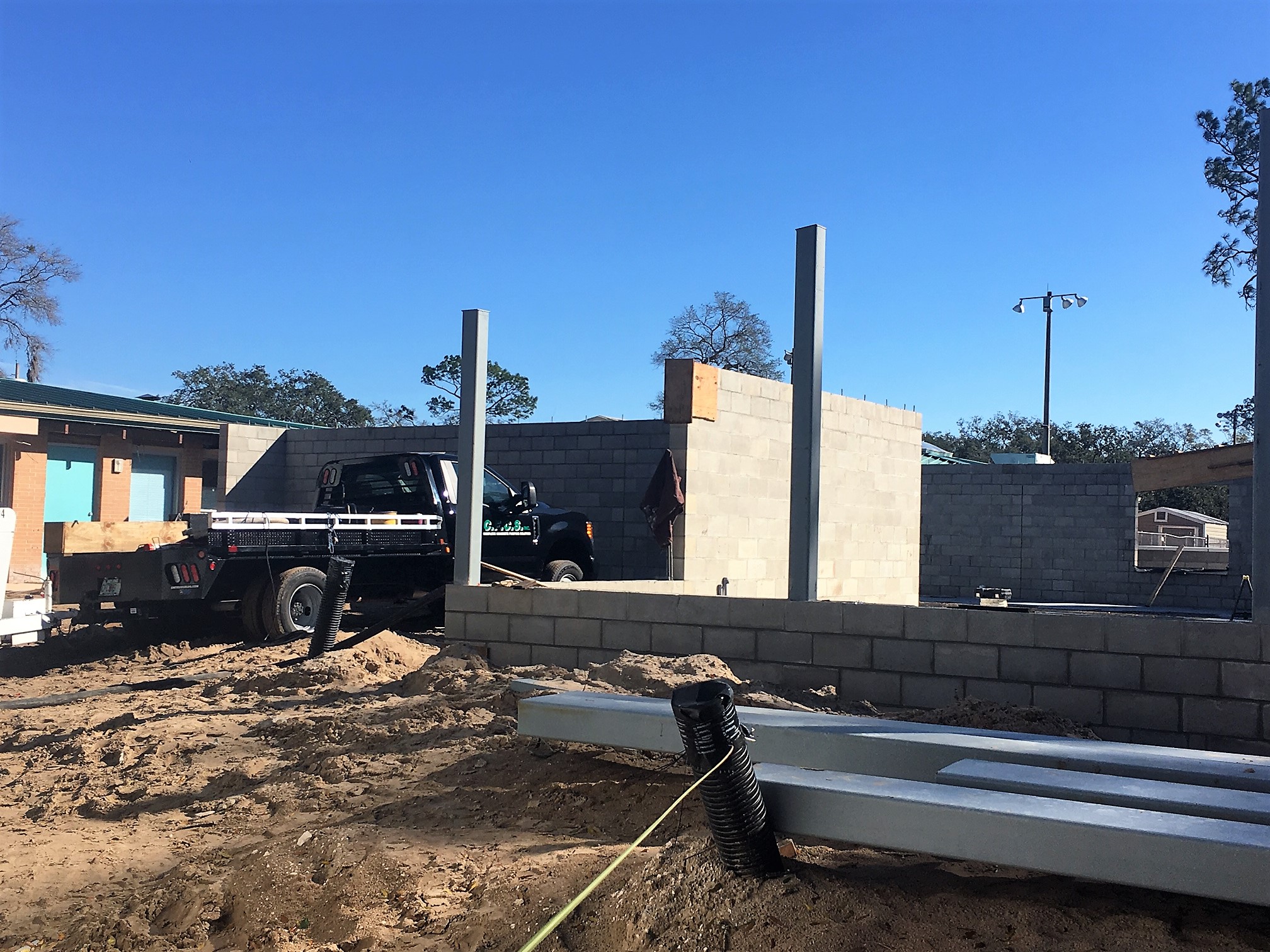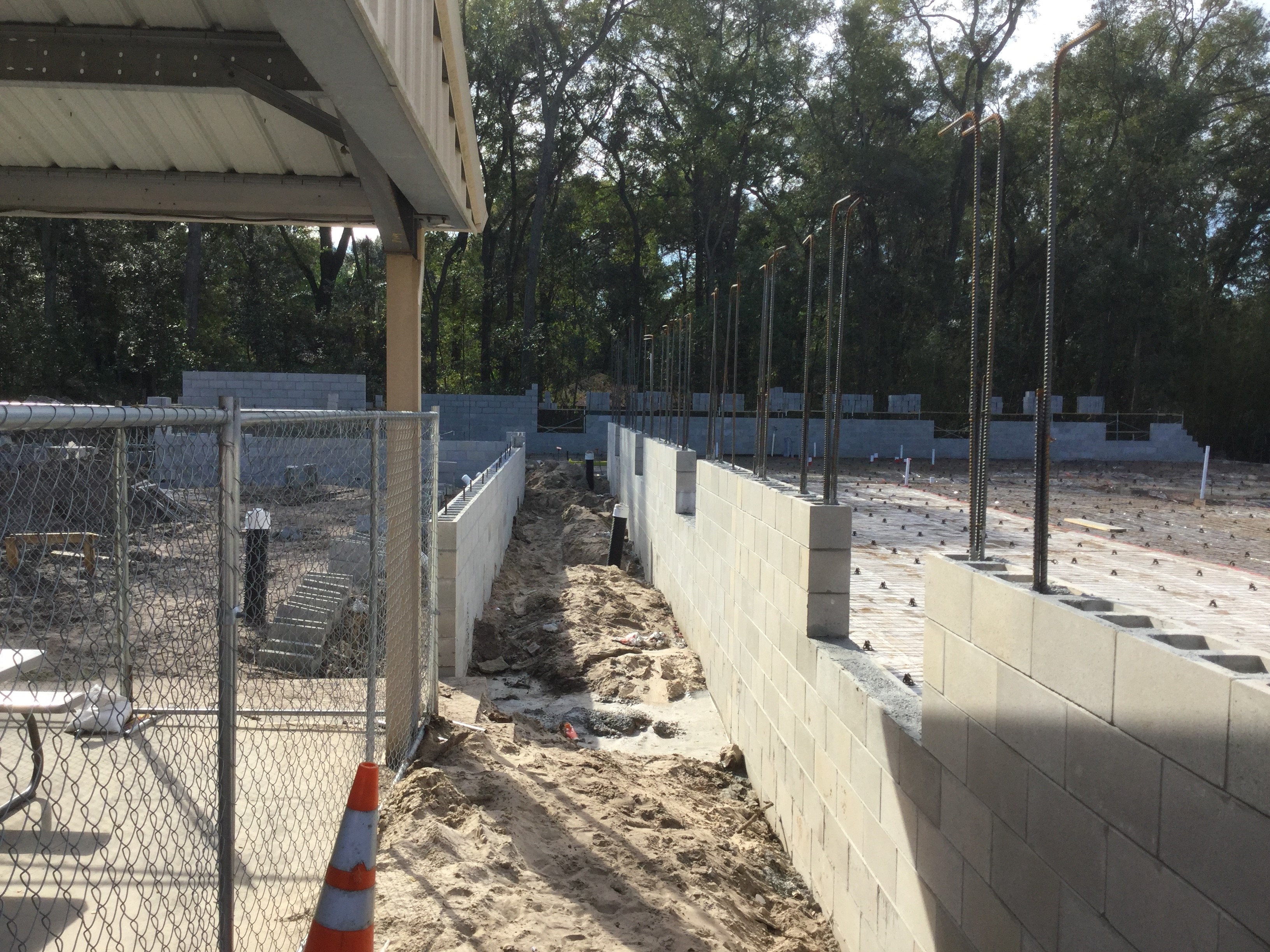 Construction is well under way! And The Walls Are Going Up…
Everyone is working hard to make certain our new middle and high school building is ready for the 2017-2018 school year!
Masonry construction is scheduled to be completed by the end of January. Concrete slab and structural steel columns are now in progress!  Concrete tie beams and Trusses will be installed in February and roof framing is scheduled for March. Check back often to stay informed of our progress.
PROJECT COMPLETION: July 2017
"O God, with whom every good thing has its beginning, and through whom it is improved and increased: grant, we beseech Thee to us who cry to Thee, that this work, which we are beginning for the praise of Thy name, may be happily brought to completion through the neverfailing gift of Thy fatherly wisdom. Through Christ our Lord Amen"
Translated by Most Reverend J. H. Schlarman