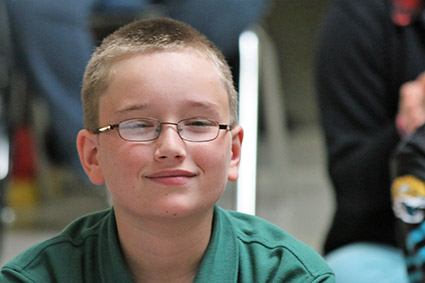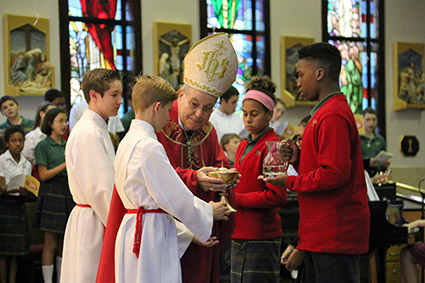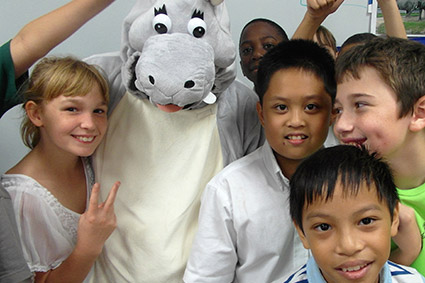 Morning Stars' Home & School Association (HSA) provides parents, guardians and family members the opportunity to participate in many school activities. Our mission is to foster family involvement while developing a strong sense of community. Through various home and school committees of dedicated volunteers, we support, enhance and enrich the educational, spiritual and social experiences of Morning Star School students and their families. Parents/guardians and family members are encouraged (and needed) to lead classroom projects, fulfill room parent duties, organize fundraising events and help coordinate many important Morning Star School activities.
Each year we recruit Home & School board members who meet once a month and lead HSA activities. Our Home & School board is the backbone of our association and through many creative and talented family members we help Morning Star School shine brighter! Please consider getting involved!
WE ARE CURRENTLY LOOKING TO FILL MANY 2019-2020 OPEN POSITIONS INCLUDING HOME ROOM PARENTS. INTERESTED? PLEASE EMAIL MARIA JOHNSON AT development@morningstar-jax.org
DOWNLOAD POSITION DESCRIPTIONS HERE
2019-2020 HOME & SCHOOL BOARD HERE

2019 – 2020 Meeting Dates
Meetings are held every other month on the fourth Tuesday of the month. Meetings are in the Development Office at Morning Star School. 
September 24, 2019
November 26, 2019
January 28, 2020 – 1:30 pm
February 25, 2020 – 8:00 am
March 24, 2020 – 1:30 pm
April 28, 2020 – 8:00 am
"Dyslexic kids are creative, 'outside-the-box' thinkers. They have to be, because they don't see or solve problems the same way other kids do. In school, unfortunately, they are sometimes written off as lazy, or unmotivated. They aren't. Making Percy dyslexic was my way of honoring the potential of all the kids I've known who have those conditions. It's not a bad thing to be different. Sometimes, it's the mark of being very, very talented."
Home & School Meeting Minutes
(click on the month to view)