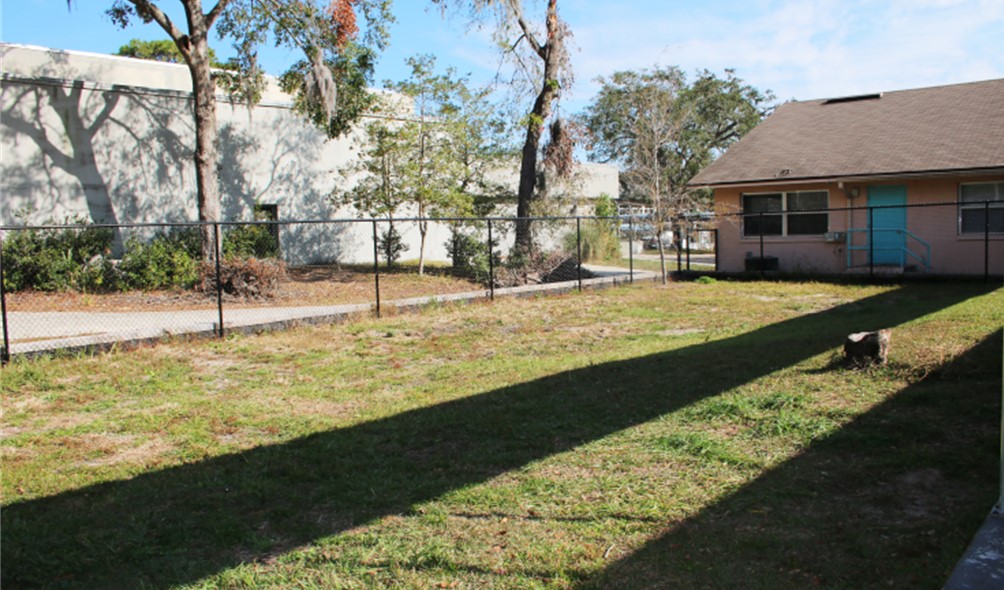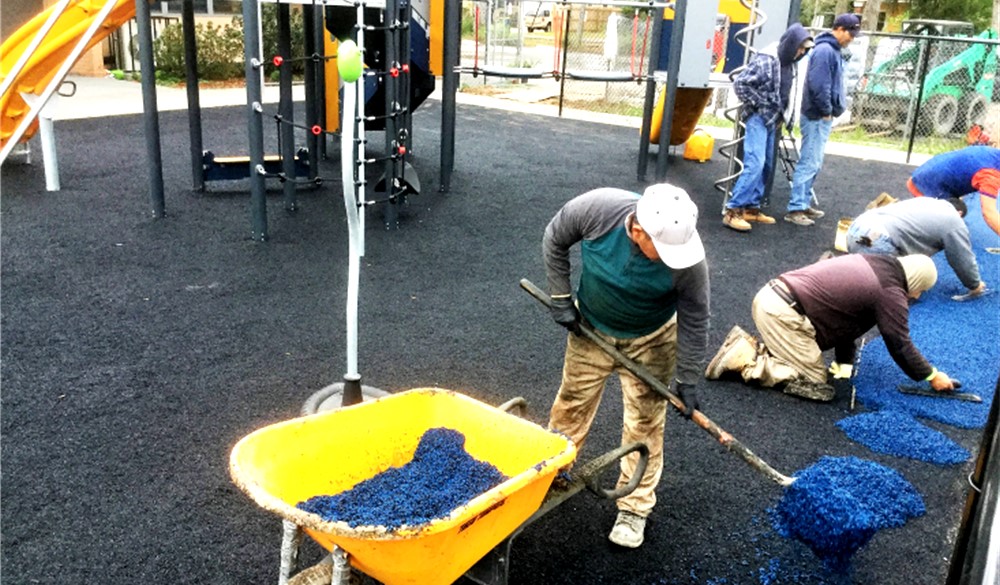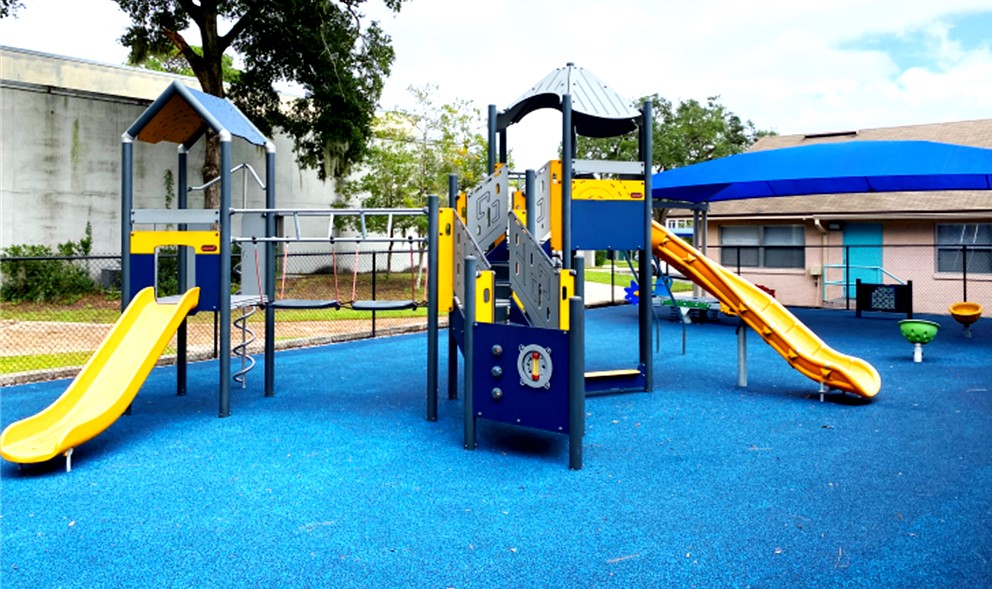 St. Anne's Playground
January 2018, Graciously donated by The Powers Foundation
During the high school building construction process we tried to relocate our playground, which was on the property under construction. Unfortunately, it was in such bad condition, it fell apart during relocation. Thanks to the generosity of The Warren P. Powers Charitable Foundation, we were able to build a new state-of-art playground with sensory equipment to accommodate the needs of our children. Lovingly named "The St. Anne's Playground" by Warren and Joanne Powers,  our younger children now enjoy a bright, happy and cheerful area for outdoor play time.
 Why we Chose Kompan
We selected Kompan as the company to design our playground because their story inspired us. Kompan was founded by a Danish artist named Tom Lindhardt who in the early 70's noticed that one of his large, bright sculptures was surrounded by children who were more interested in playing on it than admiring it. He was inspired to design playground equipment that offered both form and function. He joined forces with a child psychologist and a German engineer to research designs for inclusive, self-directed play that engages children of all abilities – including children with special needs. They, like us, believe that children should have play opportunities that accommodate individual levels of physical ability and comfort, while simultaneously providing a challenging, take-risk environment that promotes confidence. 
"The dedication of this school's leadership, combined with Kompan's passion for creating inclusive play spaces, has yielded a playground like no other in Jacksonville" said Stacy Moseley, Kompan representative
At Morning Star School, we believe active kids learn better. Studies show that outdoor playground experiences can increase children's happiness and improve focus for those with ADHD and Autism. This playground offers our students opportunities for movement, interaction, and self-discovery; supporting our goal to help students reach their full potential cognitively, emotionally, spiritually and physically.