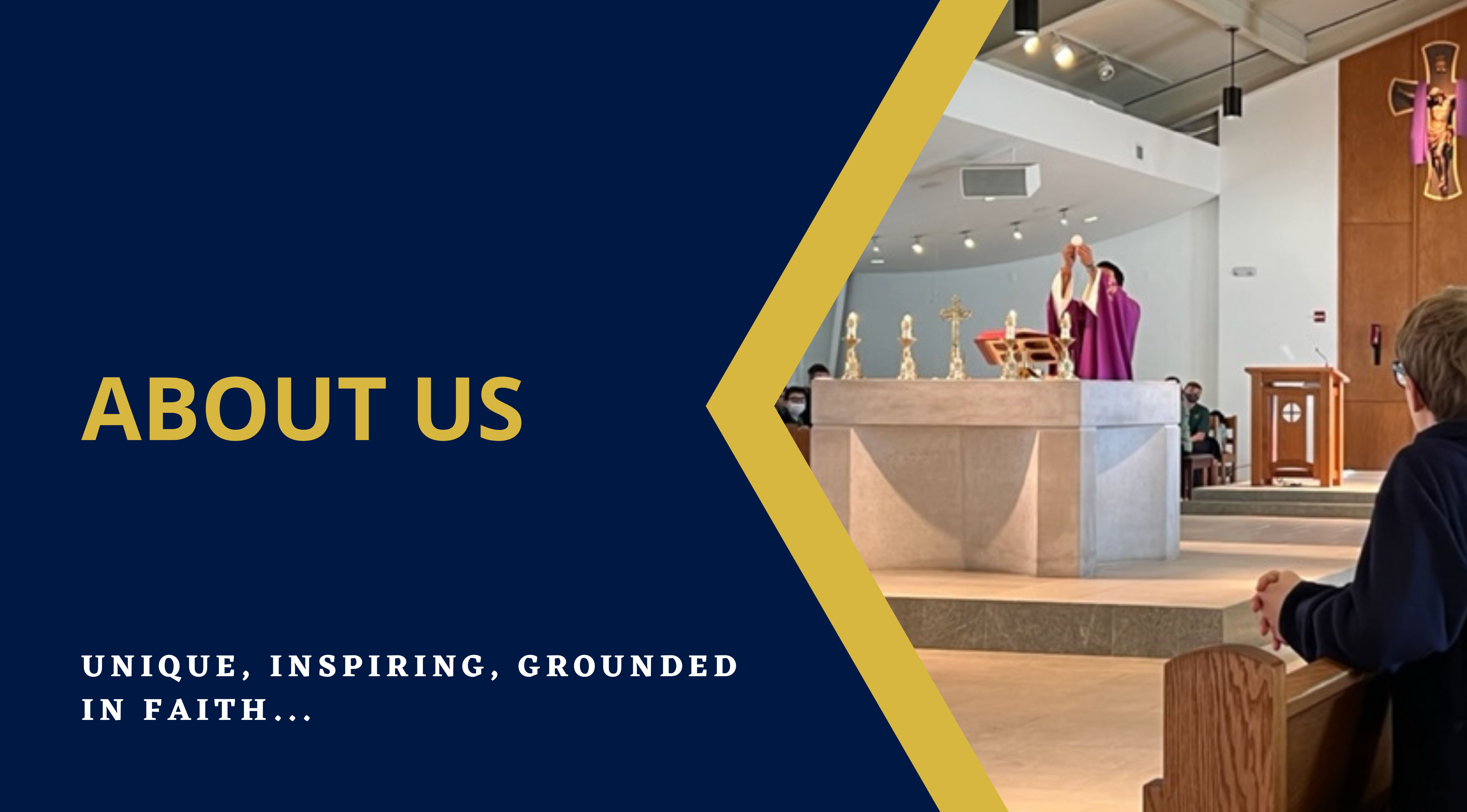 We Are…
Morning Star School is fully accredited by the Florida Catholic Conference. Our mission is rooted in the Gospel and strengthened by the sacraments. We aim to provide a unique, inspiring education empowering students with learning differences to achieve their fullest potential.
Founded by the Sisters of St. Joseph we have been educating students with unique learning needs since 1956. We strive to fulfill our mission by utilizing individualized educational strategies and stressing moral values. Our staff partner with families and the community in cooperative efforts to help students become productive, responsible, functioning members of society by providing them with a supportive environment where they are able to learn, thrive, and succeed. We are able to work with students on their individual levels while uniting with parents, therapists, and medical providers to assist each student in reaching their goals.
Religious education is practiced daily and incorporated in all things we do. Prayer is experienced daily across all grade levels. We also are blessed to have Monsignor Boddie at Christ the King preside over Mass for our school population each month.
We offer a rigorous academic program based on the needs of our students and their individual goals. Our teachers follow standards-based approaches when teaching all subject areas that allow for authentic, meaningful feedback helping our students excel. Our students participate in religion, music, speech and language, and physical education classes as well. All our teachers are highly qualified professionals with specialized certifications for teaching students with various learning needs. Over 50% of our teachers have advanced degrees and two-thirds of them are currently working on advanced degrees. Each one of our staff members have a true passion for working with all students entrusted to our school and several have been with our Morning Star family for more than 30 years.
Technology plays a large role in our school and academic programming. Teachers and students use laptops, computers, SMART boards, tablets, and various other means of technology to aid in the instruction of our program and curriculum.
Our facility is very well maintained. We were able to build a high school building a few years ago and now proudly serve all students from kindergarten through high school graduation. Our campus houses thirteen classrooms, a new multi-purpose media room, and a beautiful renovated elementary playground. Students also enjoy a large outdoor fitness area used for P.E. classes as well as an outdoor classroom. We are currently working on completing a sensory room where our students can use a variety of equipment which will assist them in calming and refocusing their energy so that they can be better prepared to learn and interact with others.
Tuition assistance and partial scholarships are available for qualifying families. Thank you for considering Morning Star School as the home to prepare your student both spiritually and to shoot for the stars!
"1 in 5 children in the U.S. have learning an attention issues like Dyslexia or ADHD."
"There's nothing wrong with shooting for the stars. If you put out 150 percent, then you can always expect 100 percent back. That's what I was always told as a kid, and It's worked for me so far!"