xxxxxxxxxxxxxxxxxxxxxxxxxxxxxxxxxxxxxxx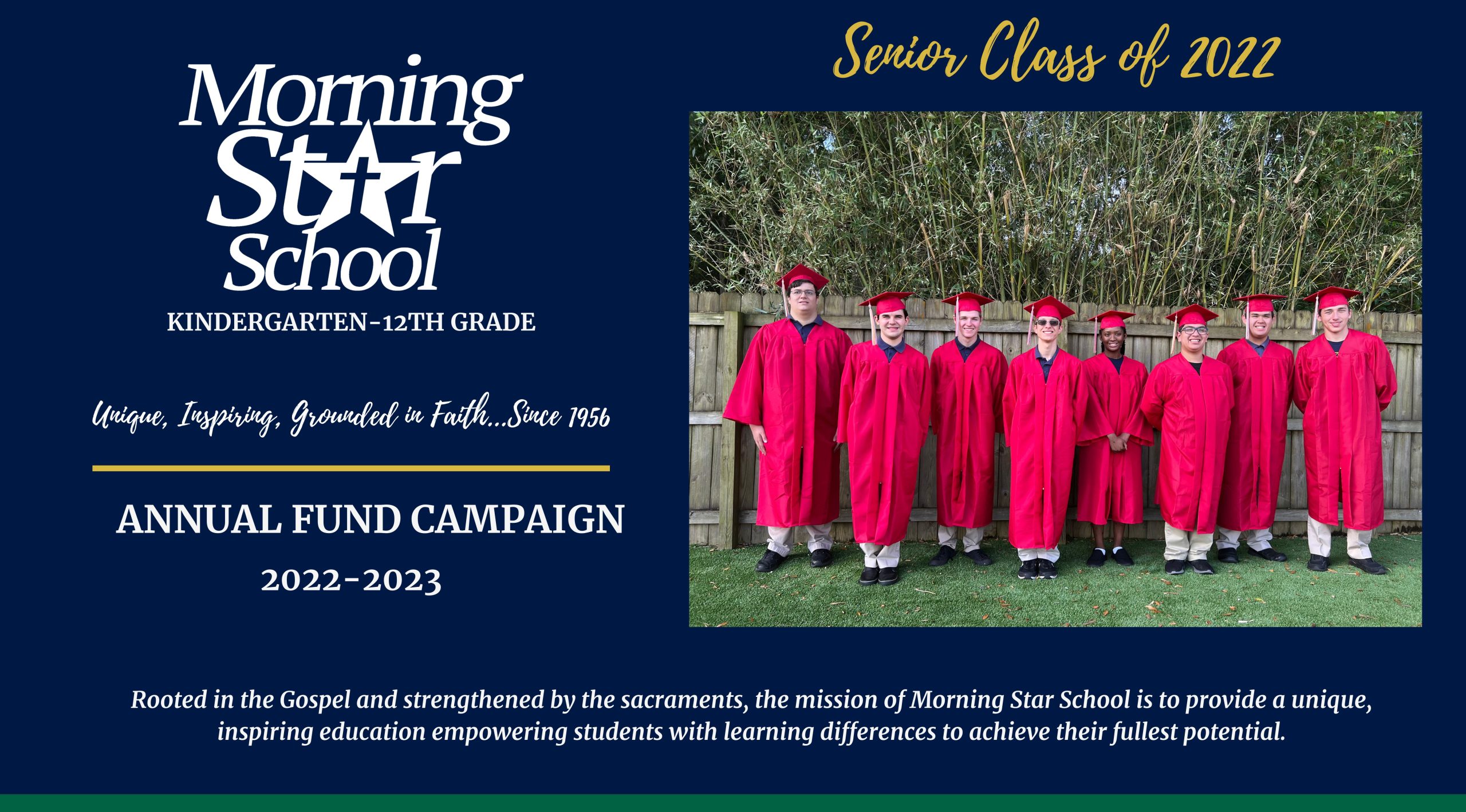 2022-2023 Annual Fund Campaign
Runs through June 30, 2023
Your support of our Annual Fund helps us bridge the gap between tuition and the actual cost to educate a child with learning and intellectual challenges.  Student billed tuition only covers 78% of the actual cost of educating a student. Our unique, smaller classroom ratios allow us to be the exception, but also creates a difficult financial model. The economic challenges over the last couple years also continue to increase the expenses within our operational budget. Requests for Morning Star Assist, our own tuition assistance program, are on the rise while so are the costs of keeping our technology and curriculum programming up-to-date.
We ask you prayerfully consider supporting our small, special community through a new, or continued, financial commitment which allows us to better serve our students.
We remain committed to operating our financial budget in a balanced way so as to maintain the integrity of our school community. This year's Bridge the Gap amount is $3,300 per student. This is the difference in the amount it costs to educate a student in our school and the tuition which is charged.
This year we proudly provided our staff with significant salaries increases so as to maintain our competitiveness with schools in the surrounding areas; this helps us to provide the most highly-qualified teachers we can. In addition to helping our operational budget, the Annual Fund Campaign also assists families with tuition balances, general upkeep on our facilities, purchasing up-to-date curriculum programming, maintaining technology for classroom and student use, and much more.
Become a Friend of Morning Star today!