2019 WAS A VERY SPECIAL YEAR AS WE CELEBRATED OUR FIRST-EVER SENIOR GRADUATES! WATCH A VIDEO FROM BISHOP FELIPE ESTEVEZ AS HE CONGRATULATES THE MORNING STAR CLASS OF 2019!
Morning Star High School is located in our brand new Bishop Joseph P. Hurley building. We offer an individualized program along with adaptive curriculum to fit each student's specific learning challenge. This includes individualized instruction, tailored towards individual needs and abilities, for maximum efficiency. Our curriculum includes reading, language arts, spelling, mathematics, science and social studies. Morning Star high school students have the opportunity to earn a high school diploma based either on a standard curriculum or access points. 
Students also participate in life skills transition curriculum designed to teach development of emotional and social maturity through daily living skills, self-determination, interpersonal skills, employment and job skills – preparing them for life after high school. In addition,
IN PARTNERSHIP WITH BISHOP SNYDER HIGH SCHOOL…
Morning Star High School partners with Bishop Snyder High School allowing students to experience a larger high school community. They participate in extracurricular activities, retreats, field trips, Masses and many other social events at Bishop Snyder throughout the school year. Our Seniors will join their Bishop Snyder peers at Baccalaureate Mass and at graduation events and ceremony. We are grateful to Deacon David Yazdiya, Principal of Bishop Snyder, and his staff, for their kindness, support, and willingness to partner with us in this endeavor. It is a true example of their commitment to provide a Catholic education to ALL Gods children. 
Click HERE to view our High School Course Catalog 2020- 2021.
Click HERE to view our High School Course Catalog 2021- 2022.
Click HERE to view Tuition and Tuition Assistance information. We proudly accept McKay, Gardiner, and Florida Tax Credit Scholarships.
A Legacy to Celebrate: The First Graduating Class of Morning Star High School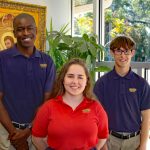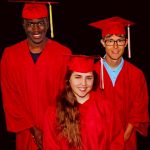 Being the First Graduating Class Happens Only Once!
Meet Anthony Rein, Madison Wingerter and Ricardo Foster (right to left). our very first Morning Star High School graduates! On Thursday, May 23rd, the class of 2019 will receive their diplomas at our inaugural commencement ceremony.This huge accomplishment is made possible by the many wonderful people who support our "Building A Brighter Future" Capital Campaign to expand our campus. Now in our second year of operation at the new ARCHBISHOP JOSEPH P. HURLEY building, our new high school is thriving, at capacity, and on a waiting list for next year. Congratulations to the class of 2019!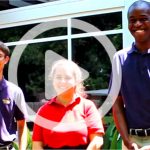 PLEASE CLICK TO VIEW A SHORT VIDEO and learn more about these amazing young adults.
Listen to  their story and their individual journeys. We are so proud of their accomplishments and you will be too! 
" I had a vision for an excellent special education high school," said Jean Barnes, Principal, "We have a responsibility to provide students with a high school education. With the help of many, we have given hope to parents and students with learning differences. We have made a dream come true."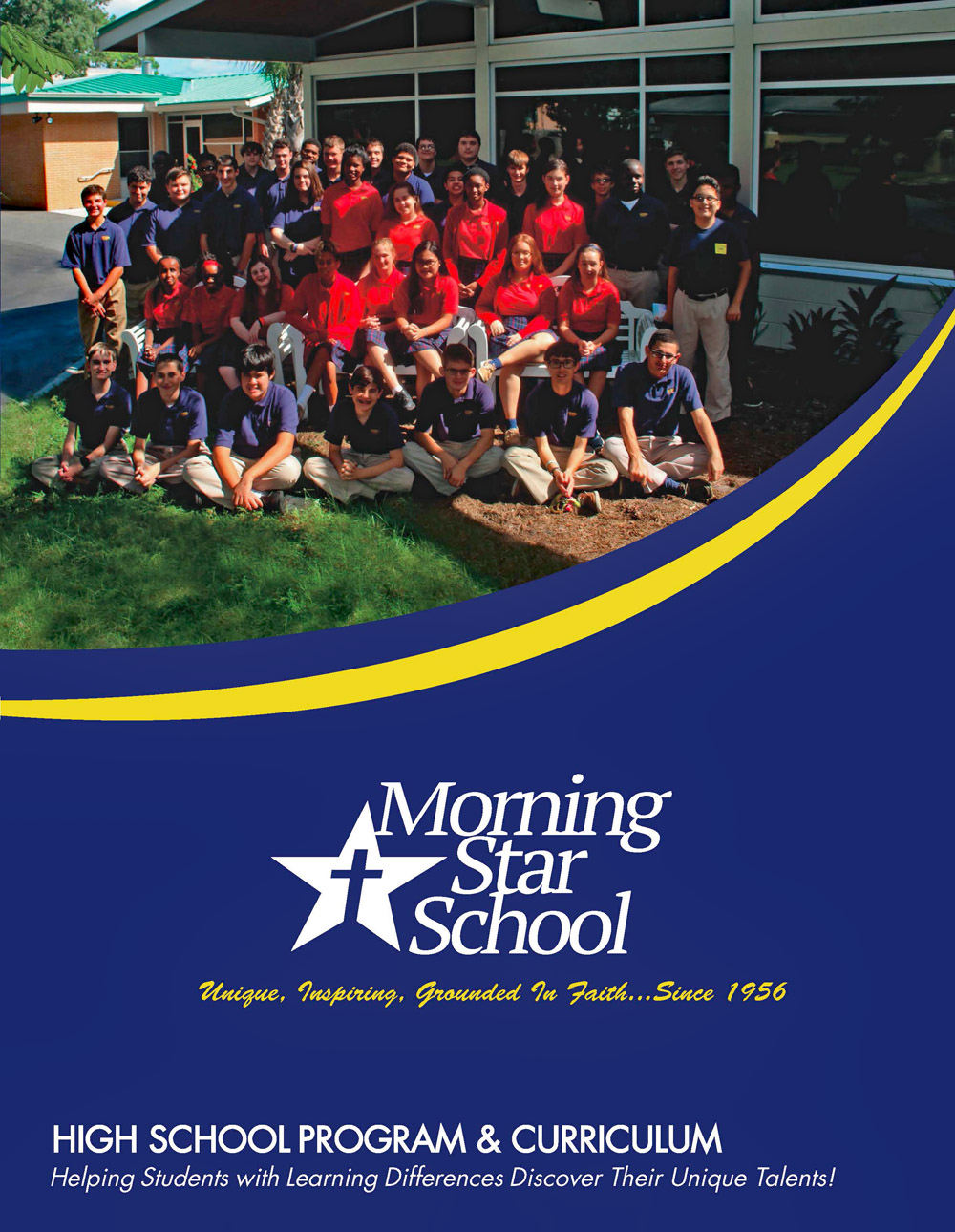 Click HERE to View our
High School Brochure
ADHD
"When I'm focused, there is not one single thing, person, anything that can stand in the way of my doing something. There is not. If I want something bad enough, I feel I'm gonna get there."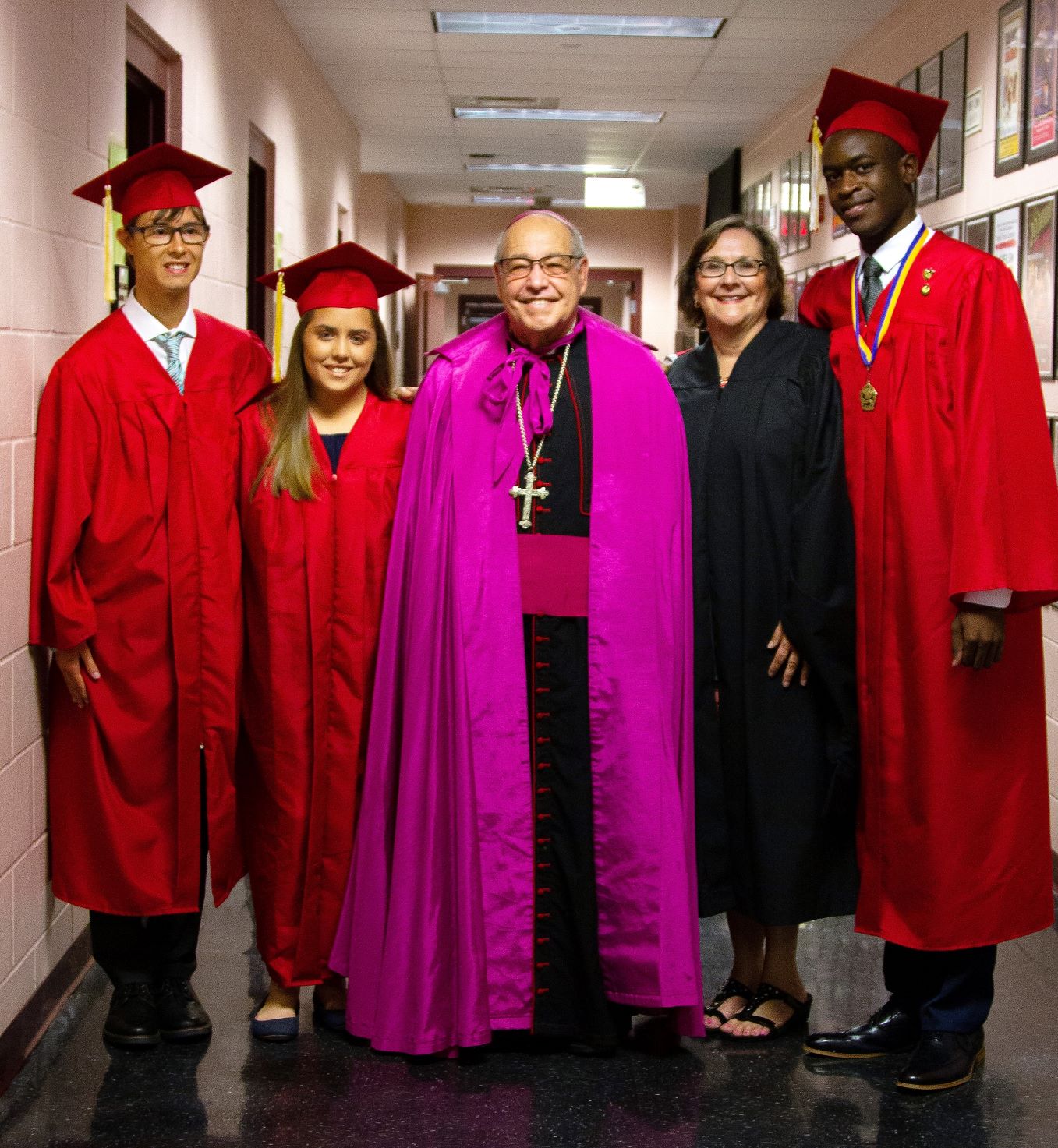 To View ALL 2019 Senior Graduation Photos, please CLICK HERE