Student life… the mind, the spirit  – and much more.
Activities in and outside of the classroom play a critical role in the overall educational development of a child.  Through many programs and services offered at Morning Star School, we provide students with opportunities to enjoy learning. Our many programs, clubs, programs and activities enable students to work in groups, learn about the arts, be physically challenged and spiritually engaged. Our goal is to help students get the most out of their learning experiences while inspiring them to achieve wellness and success!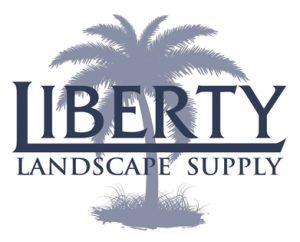 Our Garden Club is sponsored by Trad's Garden Center, the perfect place to find plants, gardening supplies, garden ornaments, and everything else you need to create and maintain a beautiful yard or garden that thrives! 
Our school gardens help students learn basic life skills, and can supplement almost any subject. Students practice writing through observational journals, apply science knowledge as they watch plant life cycles, utilize math skills through measurements, and better understand history and other cultures through growing their own food. They can learn lessons in responsibility, communication, teamwork, and patience. Our Garden Club plants Fall and Spring gardens including vegetable and butterfly gardens. Our gardens also serve as great outdoor classrooms and become wonderful spaces for students with different learning styles and abilities – allowing them to work in groups and engage in hands-on cross disciplinary education.
Student Council
---
Student Council allows Morning Star students the opportunity to develop leadership skills through organizing and implementing school activities and service projects. Members are the voice of the student body and pledge to uphold class citizenship standards.  Service projects may include food drives and recycle programs. The council also raises funds to host popular student activities including school dances.  Fund raising activities may include spirit-themed dress down days and Spring mini camps.
Student Council Members also lead and support the student body in participation of school extracurricular activities and act as a liaison between school administration and the student body.
STEM
---
The first Friday of each month is STEM (Science Technology Engineering and Math) day at Morning Star School.  Students participate in activities designed to solve twenty-first century, real-world problems.
Math Lab
---
Math lab is offered quarterly for students in Upper school (JH1-12th grade). This program focuses on Basic math skills, pre-algebra, and problem solving.
Bishop Snyder – High School Partnership
---
Bishop Snyder High School hosts the Morning Star High School students at Snyder's school Masses and retreats, as well as sporting events, dances and Fine Arts showcases. Some Snyder students serve as mentors to the Morning Star students to help them feel welcome and accepted as a part of the larger high school community. The relationship between the students of both schools show a mutual support. It's a friendship between two schools that will continue to grow.
High School Retreats
---
Morning Star High School Retreats are an important part of faith development. They are opportunities to get away from the "ordinary" periods of our life and spend some "extraordinary" time growing in our relationship with God. At Morning Star, retreats also offer our students the opportunity to meet with their Bishop Snyder mentors forming community and making new friendships.
All retreats focus on prayer, faith and spirituality. Ninth grade retreat activities also focus on forming community and building self-esteem. Tenth grade retreat activities focus on overcoming obstacles, having the courage to make good decisions, preparing for Reconciliation and The Passion of Christ. Eleventh grade retreat activities focus on communication, service, discipline, and physical and mental challenges with teamwork. Twelfth grade retreats focus on family, community, letting go of past mistakes, reconciliation, self-knowledge, being one with Christ in the present moment, hopes and practical ideas about the future. All retreats have time allotted for individual and group reflection.
Bully Prevention
---
Morning Star School is proud to be a safe-haven for students with learning differences. Through workshops and life skills classes students are taught to recognize and report Bully behavior. The program explains types of bullying, where and when it is most likely to take place, and one of the more important aspects of bullying: how to deal and understand one's feelings. Our Bully Prevention Classes focus on learning personal safety skills that will prevent our students from becoming victims of bullying.
Athletics
---
Morning Star is proud to partner with Christ the King Catholic School to give our students the opportunity to participate in the diocesan athletic programs. Our students are invited to try out and participate in all competitive athletic programs offered by Christ the King.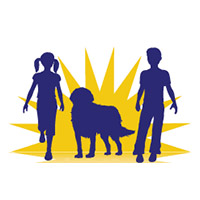 Project Chance provides therapy dogs trained for use in classroom settings to help empower children with autism. Click HERE for more information.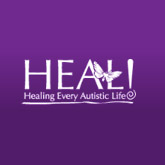 The HEAL Foundation serves as an outreach organization for individuals and families living with Autism Spectrum Disorders. Click HERE for more information.
Morning Star School is excited and grateful for the opportunity to integrate Pet Therapy into the services we offer.  Our service dog services are provided through Project Chance and the HEAL foundation.
Through the care and nurturing of a therapy dog, our students learn responsibility and independence.  We have seen a vast improvement in language skills of our students which has led to increased and improved social interactions with others. Our therapy dogs provide affection, comfort and love to students with anxiety disorders. Students and parents have reported fewer issues with anxiety and we have documented fewer absences with our students with anxiety disorders.
Many of our students are reluctant readers who do not read aloud. Our wonderful service dogs provide an opportunity for these students to practice their reading skills in a non-judgmental situation. Those who did not read aloud in class before, now volunteer to read, as they sit next to their canine friend. Reading fluency and comprehension is improved as reluctant readers are now excited to read.
Musical Theater Production
---
Each year Morning Star students present a musical production.  This musical presentation is the culmination of months of hard work giving our students the opportunity to share their talents with family and friends. We encourage all students to participate either on-stage or behind the scenes.
Religious Activities
---
In accordance with our mission to provide a Catholic educational program to the children attending Morning Star, it is required that all students participate in religion classes, liturgical celebrations, daily prayer experiences, and all other religious-oriented aspects of the school program. This includes, but is not limited to, making the sign of the cross, genuflecting, receiving ashes, singing religious songs, receiving a blessing from the priest, and attending and participating in all liturgies, Masses, and prayer services. Students may participate in sacramental Preparation programs based on Diocesan guidelines.
"My child transferred here from public school. He used to hate school. Morning Star accepted his different learning style, and adapted to him, instead of expecting every child to learn the same. The teachers and staff really care and the school is like a family."
"My daughter was invited to her very first birthday party yesterday. It was so nice to be around the parents of the kids in her class. For the first time ever I felt 100% comfortable with the other children and parents we were surrounded by. I didn't feel ashamed or embarrassed if she did something inappropriate, or she wasn't communicating at the level of other children her age. I was in the presence of parents who not only understood but sympathized with our daily struggles. I was able to have an amazing connection with parents of other children with special needs. I will be forever thankful to Morning Star School for the opportunity, not only for my daughter, but for me, so thank you."