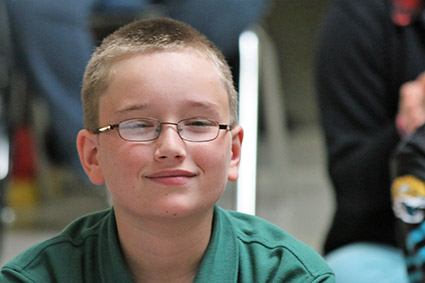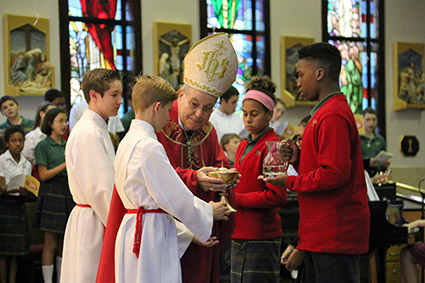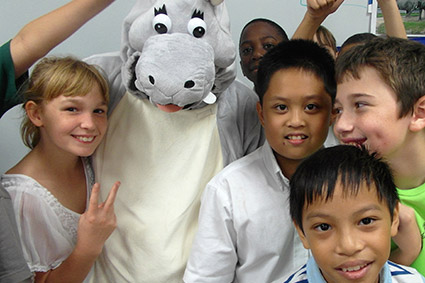 Tuition Assistance
As part of our efforts to ensure that a Catholic education is affordable and available to everyone, Morning Star School participates in Florida's two publicly-funded, private choice programs: McKay Scholarships and AAA Scholarship Foundation for students with learning disabilities, and Florida Tax Credit Scholarships, which include both scholarships for low-income families, and the Gardiner Scholarship for students with qualifying disabilities. In addition, Morning Star School also offers Tuition Hardship Assistance to families who qualify. Please contact the main office for more information at 904.721.2144
McKay Scholarships
Florida's school choice programs ensure that no child will be left behind by allowing parents to choose the best educational setting for their child. The McKay Scholarships for Students with Disabilities Program annually provides thousands of Florida students with special needs the opportunity to attend a participating private school.
Students with learning disabilities who are financially eligible should apply online at http://www.fldoe.org/schools/school-choice/k-12-scholarship-programs/mckay/
Florida Tax Credit Scholarships
Florida Tax Credit Scholarships, administered by Step Up for Students may provide free tuition to low income students in grades K-12 who qualify. These scholarships allow families and students to consider a participating private school or an out-of-district public school that may better suit their individual needs. The Step Up For Students scholarship is enabled through a state legislative act first adopted in 2001 known as the Florida Tax Credit Scholarship. Under the program, companies have committed more than $1.4 billion to date, providing more than 399,000 scholarships. In the past 13 years, the annual enrollment has grown from 10,549 to 69,671 students for the 2014-15 school year.
The Gardiner Scholarship provides eligible students a scholarship that can be used to purchase approved services or products in order to design a customized educational program for the student. Scholarships can be used for specialized services such as speech or occupational therapy, instructional materials, tuition at an eligible private school, contributions to a college prepaid account and more. The program is directly administered by state-approved nonprofit scholarship funding organizations.The Gardiner Scholarship provides scholarships to students with Autism spectrum disorder, cerebral palsy, Down syndrome, an intellectual disability, Phelan-McDermid syndrome, Prader-Willi syndrome, spina bifida, muscular dystrophy, Williams syndrome or a high-risk child as defined in s. 393.063(23)(a), Florida Statutes.
Please review scholarship guidelines at https://www.stepupforstudents.org
AAA Scholarship Foundation
The AAA Scholarship Foundation provides assistance to economically disadvantaged families of children with disabilities enabling them to select the best schools for their children.
Please review scholarship guidelines at http://www.aaascholarships.org/parents/florida/
Tuition Hardship Assistance
Morning Star School recognizes that sometimes a family may experience an extenuating circumstance after the commitment to attend a Catholic School has been made. We seek to help by offering tuition hardship assistance to families finding it impossible to make their tuition payment. These hardships may include a death in the immediate family, unexpected loss of employment or serious or sudden illness with extraordinary medical expenses. Unfortunately these funds are limited. To be considered for hardship assistance, the parent/guardian must request an application from the office.
(on how Harry Potter changed her view of reading) "Dyslexia is not a pigeonhole to say you can't do anything. It is an opportunity and a possibility to learn differently. You have magical brains, they just process differently. Don't feel like you should be held back by it."
"Never give up on your dreams. Stephanie is a Morning Star School graduate who had big dreams. She graduated from UNF, Summa Cum Laude. Don't ever let anyone tell you that you can't succeed, as a result of your learning differences. You can do anything!"