Unique, Inspiring, Grounded In Faith… since 1956
Morning Star School in Jacksonville, Florida serves children with learning differences, attention deficit disorders, autism spectrum disorders, and mild intellectual disabilities.
Fully accredited by the Florida Catholic Conference, we are the only special education school in the Diocese of St. Augustine.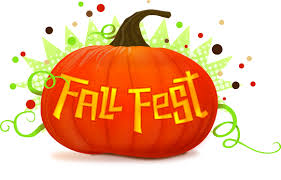 Click HERE to view and sign up today! Morning Star's Fall Festival is on October 28th. It is a FREE in-school event for our students. We will need many item donations and volunteers to make this a success for our...
October 24th
Yankee Candle Fundraiser Starts
Just in time for the holidays! Everyone who sells $100 will earn a dress down pass and attend an "ice cream sundae party" Help us raise money for our wonderful school!
October 24th
Speech Club
Open to all Intermediate 3 and Junior High students. Speech Club will provide students with an opportunity to learn how to give an impassioned speech about a variety of topics. Students will develop public speaking skills and learn how to compete with other students using these...
October 25th
Home & School Meeting
Would you like to be more involved? We need you! Join us for our monthly Home & School meeting Tuesday, October 25th at 8:00 am. Learn about the many positions still available - and make new friends! Volunteers are important to our school and greatly appreciated!
Our golf tournament raises money to supplement the school's budget and pay for items not covered by tuition. Currently, tuition only covers about 80% of our expenses. The other 20% is made up from diocesan allocation, donations, grants, and fundraisers. Please come out and play – gather a foursome, a partner, or register individually!
Submit a Story!
Would you like us to share a  story about Morning Star School or one of our students? We love showcasing the many talents of our students and their families. To submit a news item for our publications, please use our online communications form.