Unique, Inspiring, Grounded In Faith… since 1956
Morning Star School in Jacksonville, Florida serves children with learning differences, attention deficit disorders, autism spectrum disorders, and mild intellectual disabilities.
Fully accredited by the Florida Catholic Conference, we are the only special education school in the Diocese of St. Augustine.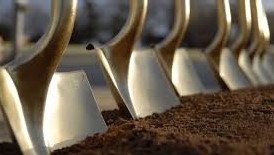 On behalf of the Morning Star team, we would like to thank those that came out to celebrate with us. What an amazing and joyous occasion for everyone who has worked so hard to conceptualize and shape what was once just a dream. To read more about the day's events and...
December 8th
Mass at CTK-Feast of the Immaculate Conception
Mass will be held at Christ The King Church for the Holy Day of Obligation, The Feast of the Immaculate Conception of the Blessed Virgin Mary. All are welcome.
December 9th
Polar Express Day for Primary
Students may wear pajamas. Please send in extra clothes for changing later in the day.
December 10th
Winter Dance: Primary 7-8pm, Int and JH 7-9pm
For more information about this event and to view all calendar events, please click the button below.
We are offering a BBQ dinner before the musical. Michael Maroney, father of one of our students, has offered to provide us with delicious food! The cost for each dinner is $8.00 per person or $30.00 for a family of four.
Submit a Story!
Would you like us to share a  story about Morning Star School or one of our students? We love showcasing the many talents of our students and their families. To submit a news item for our publications, please use our online communications form.