Dear Friends,
Our 2019 Gala & Auction is by far our most successful event ever! We are happy to report that we raised $77,000 for our school! It was an amazing evening of celebration as we greeted old friends and welcomed new ones to our Morning Star School family. We are extremely grateful to our sponsors, our donors, our guests and our volunteers. Your generosity and support let us know how much you care about the children we serve.
Thank you for being part of our success!
Proceeds from this year's Gala are directed towards our Annual Fund which helps "bridge the gap" between the actual cost to educate a child with learning challenges and/or intellectual differences and the average tuition. Our current school year "gap" is almost $3,000 per child. Your participation supports tuition assistance for families in need, technology, educational tools, field trips and so much more. Thank you!
Thank you Carla Cadoura, CMC Photography for capturing the evening's special moments! Click HERE to view ALL photos!
Thank you EZ Photobooth for capturing the laughter that overflowed when the goofy hats and glasses went on!  Click 
HERE
to view ALL photos!
ABET
Adventure Landing
Air Solutions
Ann Bohman
Annamaria Wilhelm
Aqua East
B.J. Szwedzinski
Bandele Onasanya
Barbara Powell
Becky Go
Ben Stein
Bishop Kenny High School
Blackstone Grille
Bok Tower Gardens
Brian Donovan & Family
Busch Gardens Tampa
Captain Jack Sunset Sail
Casey Stamps
Cason Photography
Catholic Charities
Catty Shack Ranch Wildlife Sanctuary
Charlotte Dooner
Chris & Katie Lane
Christ the King Catholic Church
Christopher Lopez
Christopher Martinez
Clay Shooting
Diana Galavis
Clearwater Marine Aquarium
CMC Photography
Coastal Cosmetic Center
Darrell Cope
Debra Ratliff Wallace
Deerwood Country Club
Dicks Sporting Goods
Dinosaur World
Dogtopia
Dolphin Paint Correction & Auto Detailing
Elaine Borne
Eleven Wings Jewelry
Elizabeth Neville
Fe Reyes
Florida Plastic Surgery Group
Florida Theater
Game Time
Gary Daughtry
Ghostly Experience
Glen Kite
Gwen Manto
Happy Hounds Resort
Heather McCray
Hertha Hefner
Hyatt Regency River Front
Intuition Ale Works
Jacksonville Jaguars
Jacksonville Symphony
Jacksonville Zoo and Gardens
Jayson & Pam Williams
Jean-Paul Montoya
Jellie Acedo
Jennifer Higbee
Jerri & Kaelyn Lloyd
Jessica Bianchi
Joanne & Roy Leskanic
John & Susan Caven
Lawren Wacha
Lightner Museum
Jumbo Shrimp
Kay Carroll
Kimberly Hall
Kingfish Grill
KOC Father Murphy Council
Kristi Bailey/Stowers
Lisa Renhack
Lissie Hurst
Madison Roberts
Marineland
St. Augustine
Martha Moreno
Mary Jacobi
Medieval Times Dinner & Tournament
Mellow Mushroom
Michael Cascone
Mike & Sue Cavin
Msgr. Eugene Kohls
MOJO BBQ
MOSH
Mr. Igor Berengolts
Mr. Mattox
Mr. William Manubag
Mrs. Beth Albry
Nothing Bunt Cakes
Old Town Trolley Tours
Painting With a Twist
Patricia Hagen
Planet Fitness
Ponce de Leon's Fountain of Youth
Ponte Vedra Plastic Surgery
PRP Wine International
Publix
RC Uniforms
Rebekah Land
Richard Erickson
Ripley's Believe It or Not
River & Post Restaurant & Roof Top Lounge
San Jose Country Club
San Marco Theater
Shannon Regil
Sharon Ray Cascone
Solomon Ventures
Southern Glazer's Wine & Spirits
St. Augustine Scenic Cruise
St. Augustine Alligator Farm
St. Augustine Lighthouse & Maritime Museum
St. Augustine Pirate & Treasure Museum
St. Augustine Scenic Cruise
St. Johns Golf & Country Club
Staci Richter
Stephanie Misener
Steve & Suzie Barsky
Stonewood Grill
Sue Ellen Mankins
Sun-Ray Movie
Susan Pietrusza
The 1910 General Store
The Galavis Family
The Great Escape Room
The Kamau Family
The Moss Fire Grill
The Ringling Museum
Theater Jacksonville
Tito's Homemade Vodka
Trader Joe's
Universal Studios Orlando
Valarie Lee
Walt Disney World
Watson Realty
Wild Adventures Theme Park
Wild Florida Wild Life Park & Airboat Ride
William Quillen
World of Coca Cola
Wugene Kohls
Wyndham Resorts
Zen Cog
View Bishop Estevez
Welcome Video!
Click the image below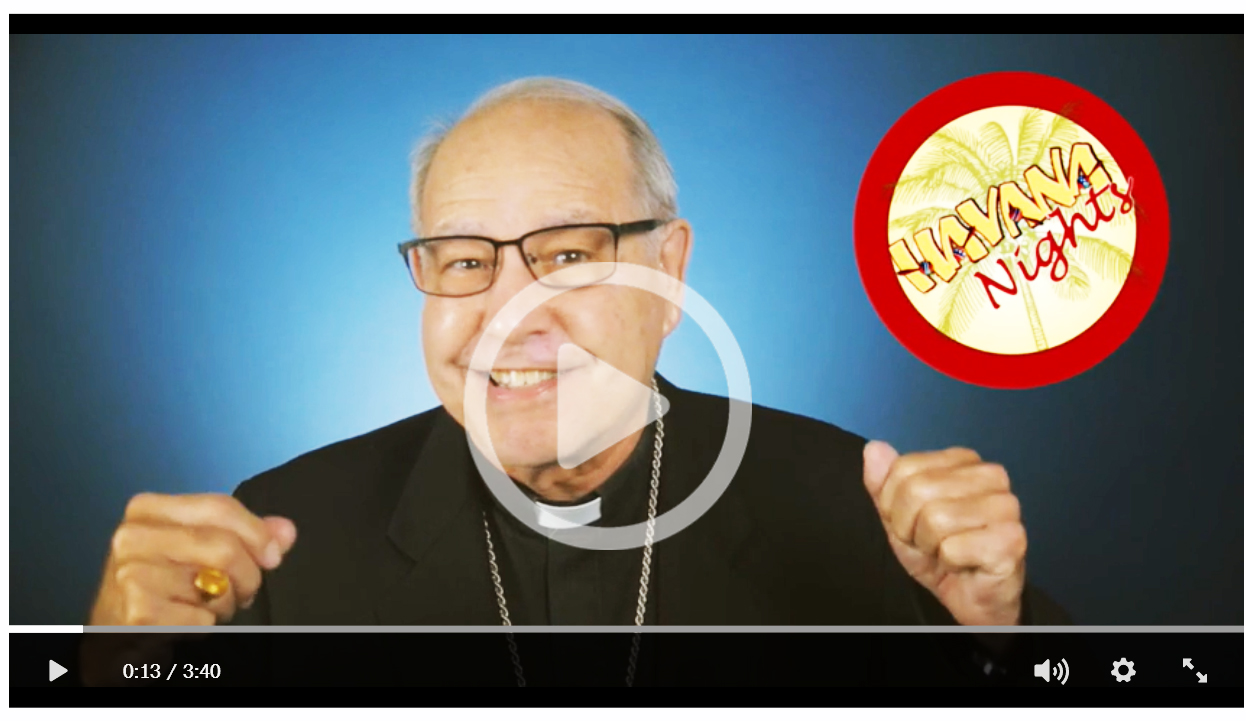 WATCH OUR VIDEO TO LEARN MORE
ABOUT MORNING STAR SCHOOL!
EVENT LOCATION & INFO
The Haskell Building
111 Riverside Avenue
Jacksonville, Fl 32202
GALA & AUCTION COMMITTEE
Honorary Chairs
Mike & Jenny Lehman
Chair/Organizer
Maria Johnson
Kerry Brophy
Chair/Auction  
Paula Dodge
Auction Team 
Joann Leskanic
Stephanie Andry
Nancy Martinez
Jennifer Capri
Vonda Walker
Cassie Cotton
Barbara Wood

Online Bidding Team
Zack Dodge
Kristin Berengolts