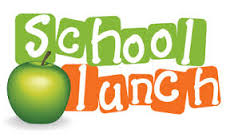 Eating lunch re-energizes the body and can raise blood sugar levels when focus and concentration are flagging. Eating lunch also keeps the metabolism active and is essential for helping children succeed in school as well as grow and develop.
Because our school does not have cafeteria facilities, lunch must be brought from home. Non-cola drinks such as Power-Aid, Juices & Lemonade are available for $1.00 at lunchtime and during extended day.
We do offer options that are scheduled and delivered to our school:
Chick-Fil-A: Every Tuesday
Pizza Day: Every Wednesday
Tropical Smoothie: Every Friday
An order form is sent home on the first day of each week and must be returned by Friday morning with payment. No order will be processed without payment & No IOU's issued.
ORDER FORM MUST BE TURNED IN BY 8:00 AM ON FRIDAYS.
VIEW & PRINT THE LUNCH FORM HERE