A Ghostly Experience
Amelia Island Culinary
Anastasia Design
Atlantic Beach Experimental Theater
Autobahn Indoor Speedway
BB's Restaurant & Bar
Beth Kadlec
Blackstone Grill
Bok Tower Gardens
Bold City Brewery
Brown-Forman
Brusters Ice Cream
Busch Gardens
CMC Photography
Coastal Cosmetic Center
Colonial Quarters
Costco
Crayola Experience
Crown Trophy
Cummer Museum
Duval Ford
Enza's Italian Restaurant
Fidelity National Financial
First Place Fundraising
Flagler's Legacy Historic
Florida Theater
Fort Menendez
Fountain of Youth
Fresh Market
Greg & Tracy Jones
Hair by Mariko
H.E.A.L.
Hertha Hefner
Hyatt Regency River Front
Holy Land Experience
Jacksonville Sharks
Jacksonville Zoo and Gardens
Jaguars Football Organization
JetBlue Airlines
Julington Creek Golf Club
Kazu Japanese Restaurant
Leila's Boutique
Lion Country Safari
Marineland
Mary Jacobi
Massage Green Spa
Medieval Times Orlando
Monkey Jungle Miami
MOSH
Moxie Restaurant
Nancy Hennessy
Osceola County Historical Society
Photobrate, LLC.
Pioneer Village at Shingle Creek
Pirate and Treasure Museum of St. Augustine
PrintingEdge
Project Chance
RC Uniforms
Rebecca Mason, LMT
Rebounderz
Reddi Arts
Ripley's Believe It or Not Museum
San Jose Country Club
Sea World Orlando
Shore Things
Sisters of St. Joseph
Southern Glazers of Florida
Spectre Hair Design
St. Augustine Alligator Farm
St. Augustine Lighthouse & Maritime Museum
St. Augustine Pirate & Treasure Museum
St. Augustine Scenic Cruises
Stonewood Grill & Tavern
Sue Petruza
Talbots
Taverna
The Catty Shack Ranch Wildlife Sanctuary
The Daniels Family
The Fee Family
The Ferry Family
The Leskanic Family
The Tree Steakhouse
The Wardroom Ltd.
Tito's Handmade Vodka
Total Wine & Spirits
Traci Walker
Walt Disney World
Weeki Wachee State Park
West Coast Hair Design, Rachel Yancey
World of Coke-Atlanta
Youthful Medical Spa
Zoe's Kitchen
THANK YOU SPONSORS!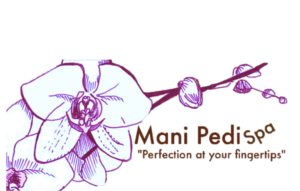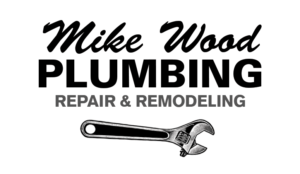 Mr. & Mrs. Tucker
Mr. & Mrs. Barnes
Mr. & Mrs. Edwards
Mr. & Mrs. Barr
Mrs. Christina Salvatore
Mr. Jorge Carillo
Mr. & Mrs. Erickson
Mr. & Mrs. Leskanic
Mr. & Mrs. Maynor
Mr. & Mrs. Terry
Mr. Walter Wood
Mr. & Mrs. Johnson
Mr. & Mrs. Connor
Mrs. Tracy Jones
THANK YOU COMMITTEE MEMBERS!
Joann Leskanic
Jaime Terry
Paula Dodge 
Mary Tappe