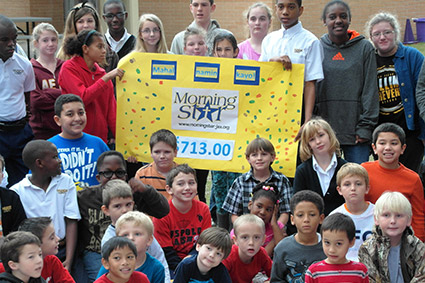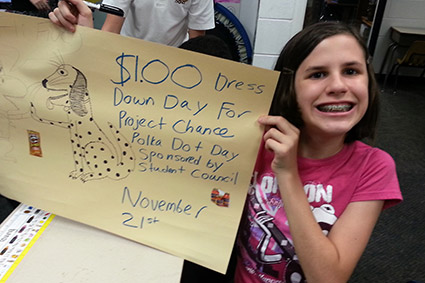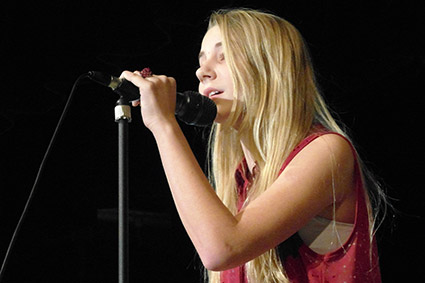 ANNUAL FUNDRAISING ACTIVITIES
Fundraising is a necessary component of a Catholic education, and at Morning Star School there are many ways to get involved and make a difference. Each year our devoted parents, grandparents, supporters and  community of friends come together to help us raise needed funds that help us supplement the budget, provide enhancements to classrooms, purchase up-to-date educational tools and continue enrichment programs. These contributions are immeasurable in how they support the mission of our school and are a worthy model of stewardship for us all. Listed below are many ways you can help us raise money.
ANNUAL EVENTS


Our 10th Annual "Shoot For The Stars" Golf Tournament will be held on November 13th, 2017 at the beautiful and challenging San Jose Country Club. Last year's tournament was a huge success with over 80 players – raising over $15,000 for our school! It was our best tournament ever! A big thank you goes out to the players, sponsors, donors, committee members and parent volunteers that come out to support us every year! To read more about the tournament and see photos of the day's activities click HERE. And be sure to SAVE THE DATE for this year's tournament!
Our annual Gala & Auction "Gala & Auction is scheduled for April 8th 2017. This year's event is themed, "A Night on The St. Johns" and will be held at the beautiful Haskell Building in Riverside. Each year, with the help of the Northeast Florida community, Morning Star School organizes this festive party with dining, dancing and a fun silent auction – all to raise funds and increase awareness of this amazing school. It's an evening not to be missed! Attendees have the opportunity to purchase a reserved table and select from many sponsorship packages. Don't miss it – It's truly a fun evening out for our parents, extended family, faculty and community members to show their support of our school. To purchase tickets and sponsorships click HERE.
SEASONAL FUNDRAISERS

Everybody loves delicious cookies, everybody loves our kids and everybody wants to help our school thrive. Every year we provide a sweet opportunity that helps us raise money. Life is better with cookies. And the more cookie dough you buy, the better life is at Morning Star School!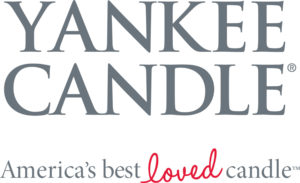 As America's Best Loved Candle™, Yankee Candle®'s fundraising program makes it easy for us to raise the most money in the shortest amount of time. No material costs, no minimum orders, 24/7 customer service and a brand that people know and love.
YEAR ROUND FUNDRAISERS

Box Tops for Education® is one of the nation's largest school earnings loyalty programs and has been helping schools succeed since 1996. It's also as easy way for Morning Star families to help our school earn extra money.With over 250 participating products, it's an easy way for us to earn cash for the things we need. Box Tops coupons are located on hundreds of the products you buy every day! Each Box Tops coupon is worth 10¢ and they add up fast! We can use our Box Tops cash to buy whatever we need most, from books to field trips to playgrounds. Just clip the Box Tops, put them in a Ziploc bag, and turn them into the office. Look through your pantry tonight and be sure to clip those precious dimes in disguise.

Scrip fundraising allows families to raise money for our school by paying for everyday purchases using gift cards in place of cash, checks or credit cards. Purchase gift cards through our program and Morning Star School receives an instant rebate for each transaction. It's really that simple! The Scrip Center offers over 300 of the country's biggest brands, including grocery, department stores, gas stations, restaurants, hotels, home improvement, and more. Just by using scrip to pay for your normal weekly purchases, you can easily raise money for our school! It's time to put your shopping dollars to work! Download the Scrip Order Form HERE. Orders are placed every Monday.
Or, go to www.shopwithcrip.com and register using our school's enrollment code: C5A2941A8919
Do you shop at Amazon? Join Amazon Smile and select Morning Star School of Jacksonville. For each qualifying purchase our school receives 0.5% of the purchase. It's easy to sign up andthe upper left hand corner: Morning Star School, Jacksonville. Once that's completed, every time you  log in to your  account and purchase items, you will support our school!  the process costs you nothing. Just log in at www.smile.amazon.com using your own Amazon credentials.
It's important to recycle! Funding Factory is a great way to raise money by doing something good for our planet – recycling. We need your help to collect used inkjet and toner cartridges, laptops, i-pads, tablets and readers, Bring them in and place them in our Funding Factory collection box. Ms. Dodge, our program coordinator, will send these items off once a month.