Thank You Campaign Donors for making the Morning Star High School dream come true! We are very close to completing the campaign. Please continue to help us!
Learn About our $1.6M "Building A Brighter Future" Capital Campaign…
For six decades our facilities served children from Kindergarten through 8th grade. But to continue serving the needs of our students, their families, and the community, we launched our first ever capital campaign to expand our facilities and grow our curriculum through 12th grade. The expansion was critically needed and filled a void in our community — as there are few schools in northeast Florida offering high school students with learning differences specialized education.
The campaign began the Summer of 2016, and with the generosity of many wonderful donors, we celebrated the completion of the ARCHBISHOP JOSEPH P. HURLEY BUILDING in August of 2017. Our new high school building accommodates four middle school classrooms, four high school classrooms, a beautiful media and technology center and a beautiful peace garden that serves as an outdoor classroom. Everyone at Morning Star School is forever grateful to the individuals, families, foundations, parishes and corporations who contributed to the campaign and helped us create awareness for the project. The commitment and dedication we have experienced is overwhelming. 
We are so grateful for the many blessings that have taken place since we started the campaign. Thank you to the many wonderful people that support our school!
There is still time to donate to the campaign. We are only $100,000 from completion! Please make a donation or pledge HERE. For more information, please contact Maria Johnson at development@morningstar-jax.org
Dreaming of OUR FUTURE…
An additional donation allowed us to build the St. Anne's Playground. This new playground replaced an older one that fell apart during relocation. Thank you to Warren and Nancy Powers for their generosity. Our younger children may now enjoy a bright, happy and cheerful area for outdoor playtime. Future projects include a large outdoor fitness area and a life skills center. See project details below.
View a complete list of naming opportunities HERE.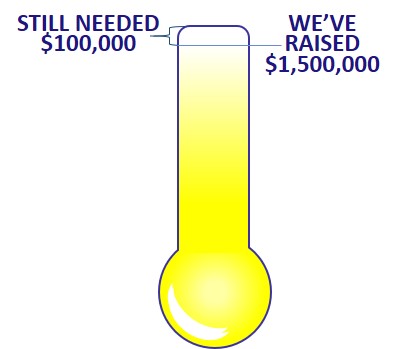 Our high school project required foresight, leadership, dedication and philanthropy. We would like to recognize the "angels" who helped us during the initial phases of this journey. Bishop Felipe Estevez, Deacon Scott Conway, Father Houle, Bob Shircliff, Lou Walsh, Jay Demtree ans Bishop Snyder High School for their vision, support and commitment.
THANKS TO MANY GENEROUS DONORS ARE SCHOOL IS GROWING…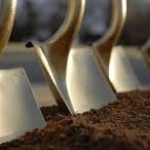 HIGH SCHOOL
GROUNDBREAKING CEREMONY
NOVEMBER 26th, 2016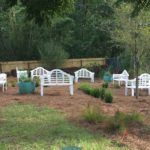 ST. MARKS PEACE GARDEN 
& OUTDOOR CLASSROOM
Donated by the Montana Family